Lucht is a 50 minutes dance theatre performance that will be premiered in 'Dans in de Wereld' at Muiderpoort theatre, Amstrdam, Netherlands.
Dec 2012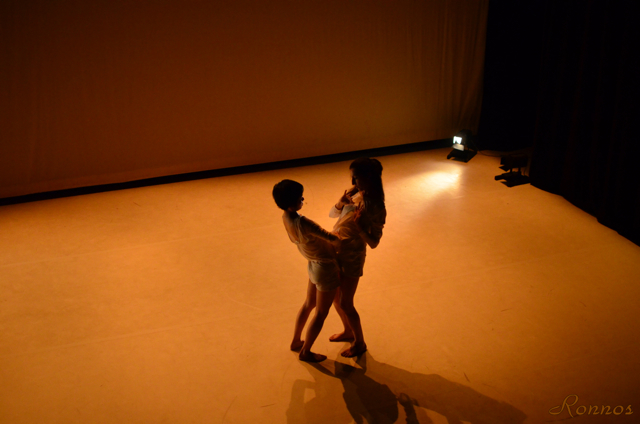 It is a collaboration between myself as a choreographer, dancer Manuela Tessi, musician Jong Kag Park and visual/light artist Emese Csornai.






in 'Lucht' contemporary dance performance that takes air, and use of air as a departure point and meeting between Korean and Western dance technique.
There will be five parts, each one referring to one of the senses (hearing, sight, touch, smell and taste).
Air is the vessel of communication between human and nature.
Air and five senses is something all of us can easily refer to, as the senses are the basis of human perception.






n 'Lucht', I combine the tension in the stillness coming from the controlled way of breathing used in the Korean traditional dance.
I would like to investigate a balance of Korean Breathing scale and flow movement, reflecting differences in cultural tendencies in East and West.






Choreography, Dance: Miri Lee,,Lighting: Emese csornai
Dance: Manuella Tessi, Music: Jong Kag Park
Photo by Ron hey
14th Dec 20:30

Muiderpoorttheater
Tweede van Swindenstraat 26
1093 VS